1889 Foundation is proud to support Hosanna Industries, in partnership with the Johnstown Redevelopment Authority, with a $500,000 grant for Project Resurrect Johnstown, which will help in-need homeowners preserve their properties by doing free repairs, thus helping prevent the homes from becoming blighted.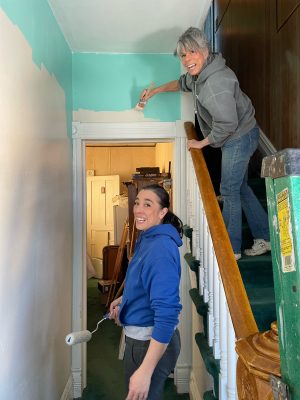 "The project directly addresses the social determinants of health by helping improve living conditions for not only the homeowners and their families, but also helping improve their entire neighborhoods," explains Susan Mann, president of 1889 Foundation. "Hosanna Industries has a proven track record of success with this type of project elsewhere in western Pennsylvania, and we're delighted to fund their work here in Johnstown."
A leaky roof or inadequate windows that a family can't afford to repair can quickly lead to the entire home becoming dilapidated and unsafe. When that happens, the family has no choice but to move, leaving behind a blighted, deteriorating structure needing repairs so extensive that it's often more cost-effective to tear down than rehabilitate.
Melissa Komar, executive director of the JRA, reports that Project Resurrect Johnstown is close to completing the first six renovation projects, which are located in Kernville, Prospect, Morellville, Old Conemaugh Borough, and Moxham. Hosanna Industries is working with the JRA to identify the properties and homeowners with the highest needs.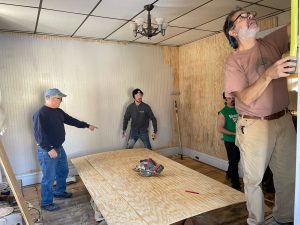 "The stabilization and rehabilitation of these homes will eliminate future large-scale demolition. We also see an increase of private investment once blight elimination projects are implemented," Komar explains. "There is a human element to all the work whether it's new construction on a vacant lot, demolition of blight, or rehabilitation to an older structure."
As Mann points out, working with the families will also provide the opportunity to connect them to resources to assist them with other needs that might exist.
"These projects create a healthier and a safer environment for everyone," Komar concludes.
Homeowners who are interested in receiving repairs through this initiative should contact the Johnstown Redevelopment Authority at 814-535-6564.